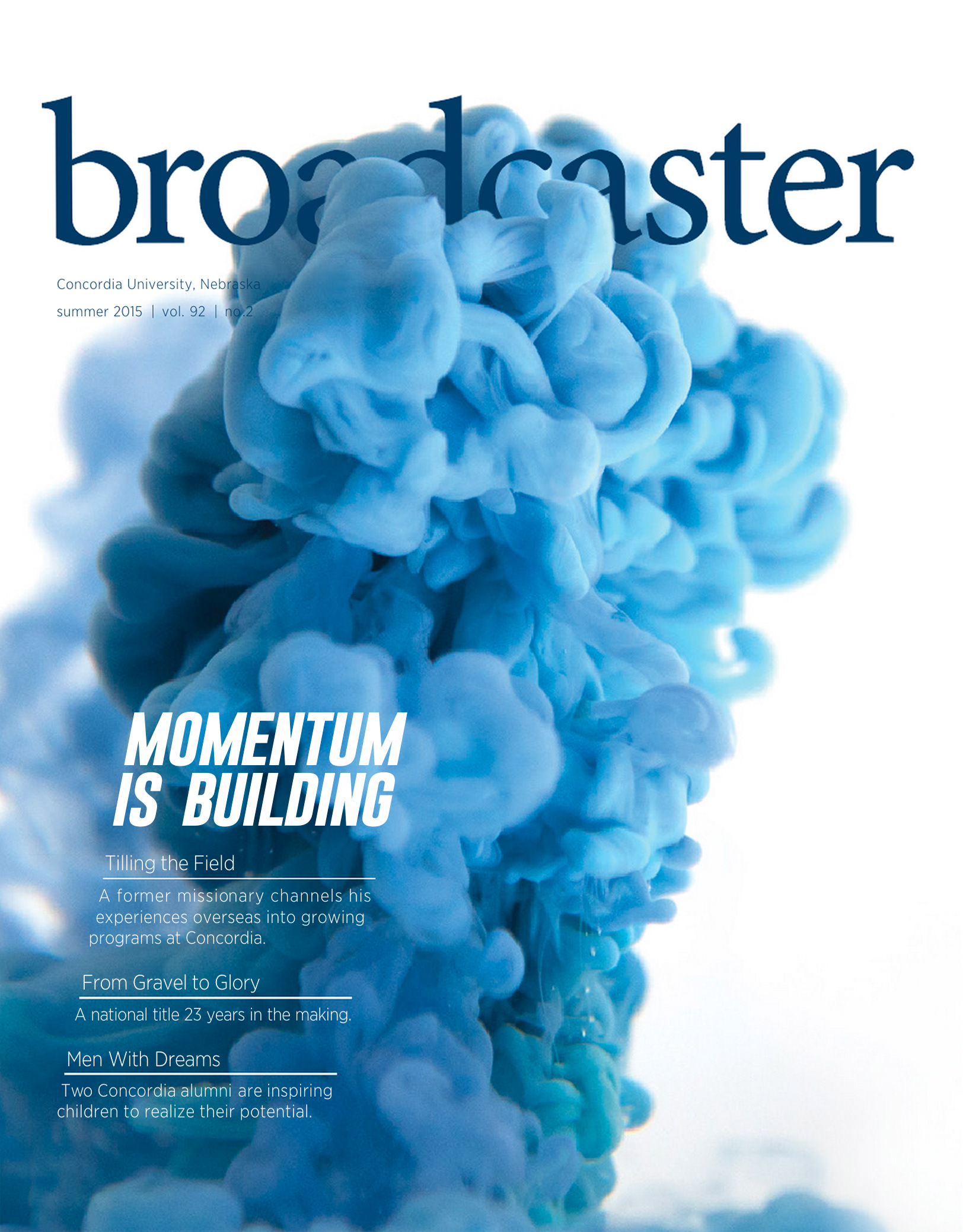 I worked for the Marketing Department for Concordia University, Nebraska, where I was tasked with redesigning our semiannual college magazine newsletter.
I wanted to visually conceptualize the idea of "building momentum" and evoking movement without being too specific with the imagery and excluding certain stories from the magazine.
I worked with our photographer, little bowls of paint and an old fish tank to create the cover image.
My biggest takeaway from the redesign was realizing the importance of photography. We coordinated and choreographed all of the photoshoots and were able to get the exact shots we needed for the layouts we were building.
Below are more spreads from the magazine and two athletic posters showing other photographic and typographic treatments.